Reach your full potential
now.
Join the Italian leading OnlyFans Management Agency.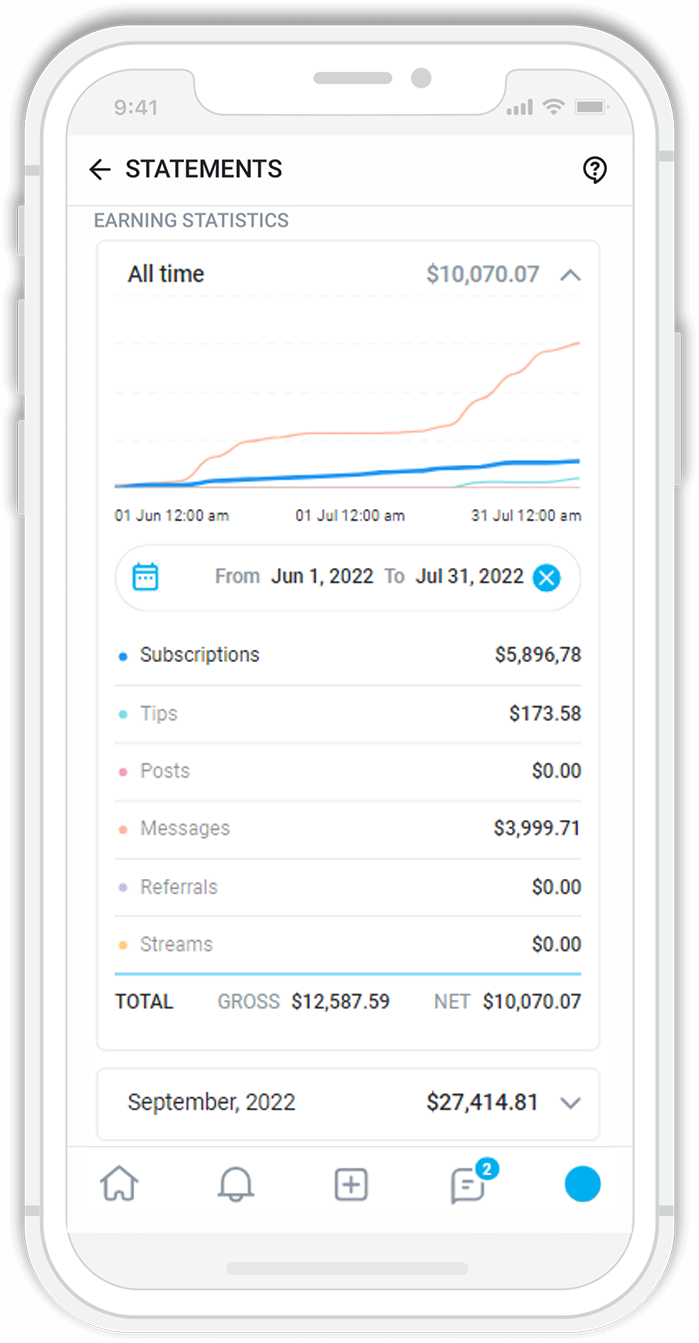 We're not going to talk
about how we've
generated 400k+ new
subscribers .
We're not going to talk
about taking clients from

$5k to $180K+

monthly
earnings.
You want to work with people
you trust.
You want people that know how
to help you reach your full
potential.
You want to work with people
that have the skills to make you
more money.
Onlyfans Account Management
Dedicated account manager
Media assistants
Dedicated team
Daily media management
Fan retention
PPV + tip sales and upsell management
General monthly audits and reporting
Full review of historic account performance
Categorization of information into understandable presentation
Understand where weakness lie and where potential exist
Account Growth & Onlyfans Marketing
Social media management of existing accounts
Daily reddit promotion
DM Management
Paid Promo Network & GGs
We do us so
you can do
you.
"Daze have taken my OF to the next level and it's still growing. I feel unstoppable with them!"
"Daze are so professional and I just know I can rely on them to grow my OnlyFans account."
"Working with Daze is amazing. I have peace of mind knowing my account is being managed by a team I trust."
"I'd recomend Daze to any creator looking to grow their account or free up their time. They're amazing!"
Daze is the Italian leading OnlyFans growth agency with a proven track record of taking creators from $5k to over $180K monthly earnings.
We're an experienced team of creatives who specialize in helping creators like you reach their full potential and grow their revenue on OnlyFans.
Apply for a loan conveniently through the
komo loan
and experience a fast and efficient lending experience.